About Thibaut® Wallpaper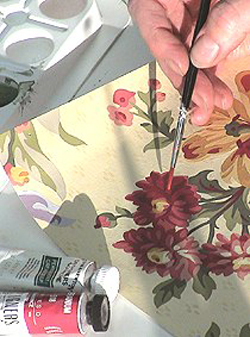 Established in 1886 Thibaut (pronounced Tee- Bo) is the nation's oldest continuously operating wallpaper firm. Known for a fresh, inspiring color palette with classic style, Thibaut offers unsurpassed quality and design in styles ranging from historic reproductions, toile, and chinoiserie to tropical and novelty patterns. With an insightful knowledge of trends and what homeowners want, Thibaut consistently delivers uniquely designed collections, supported by excellent service.
Thibaut has established a niche for traditional designs that embrace classic styles and high quality art. The majority of collections feature Thibaut's signature color palette, which is bright and fresh while others focus on different colors to suit varied tastes and shifting market trends. The key to our success is the inspiration and effort that goes into every product we release.
Six wallpaper collections and two fabric-only collections are produced by our in-house studio each year. Themes range from French Provincial and British Colonial to Oriental and American Traditional. Thibaut also offers Resource collections which combine product of a similar style into one large volume making it easier for designers and consumers to find the perfect pattern.
---
---